URL's "Night Of Main Events 6" was this past Sunday (November 20), and the event went down pretty much exactly how it needed to. URL continued its "no cameras, no quoting bars" policy, which is actually gaining support, while hundreds of fans who couldn't make it tuned in to Twitter for updates.
Despite some tense moments between Tay Roc and Rum Nitty and Daylyt no-showing his battle against DNA, Irving Plaza was packed to the brim with people, featuring an exciting atmosphere and plenty of fire battles highlighting newer talent. Many of URL's top tiers have stepped away from the league or battle rap as a whole for a variety of reasons over the last couple of years, but this event showed that their absence has left room for a new breed of hungry, talented, and most importantly, reliable, new battlers.
1) URL's "Next" Wave Is Officially The "Now" Wave
There's been talk of a changing of the guard at URL for some time, but it really seems to be underway now. The newer talent went 4-1 on Sunday night if you count Chess vs. Ave, which pitted two new-ish faces against each other, as an all-around victory. More importantly, fans were happy to see the newer talent show out. The first battle of the night, however, does seem a bit disingenuous to put in this category. Ill Will beat a so-so Charlie Clips like many expected, but it wasn't exactly a clean W, and Will has been around for too many years to be called anything close to new. Now, on to who you need to be paying close attention to if you're not already.
T-Top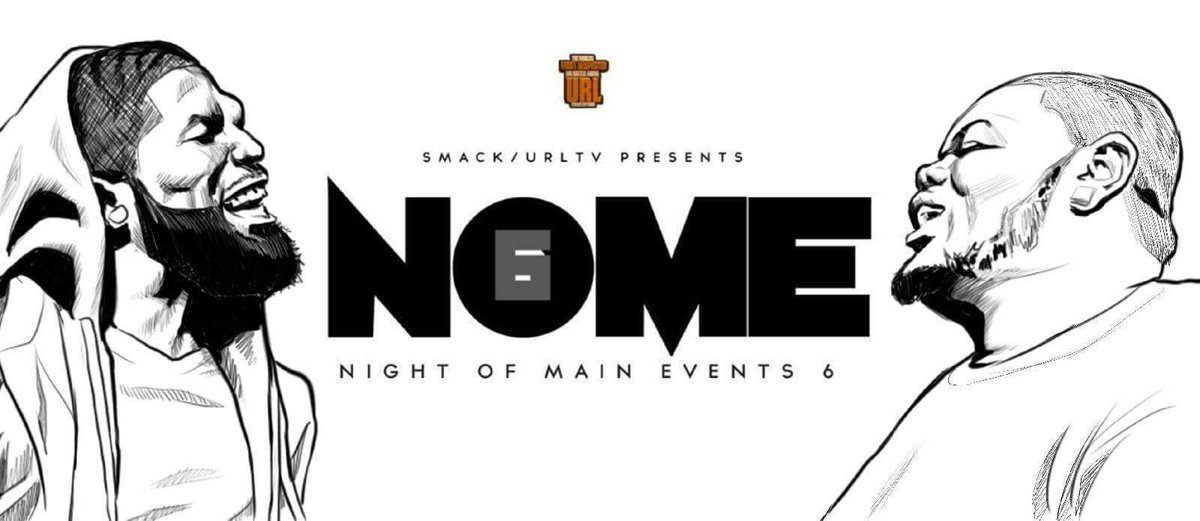 Due to a string of lousy, unprepared performances from Tsu Surf, a surprising number of fans expected T-Top to take this battle. That did end up happening, but not in the way fans probably expected. Surf went first, and his Round 1 was electrifying.
"Okay, he came to play," everyone thought, and it seemed like there was no way Top could steal the round. But he did. Top hit Surf with personalized haymaker after personalized haymaker, energy unwavering throughout the entire round as he stomped all over the stage. Surf was able to take the second with more phenomenal material, but he unfortunately choked after delivering much of a solid third (more on that in section #2). Top easily took the third with a versatile display, roasting Surf with an unforgettable Juvenile-inspired "you the toughest nigga in Jersey, huhhh?" pattern that had the crowd dying.
Brizz Rawsteen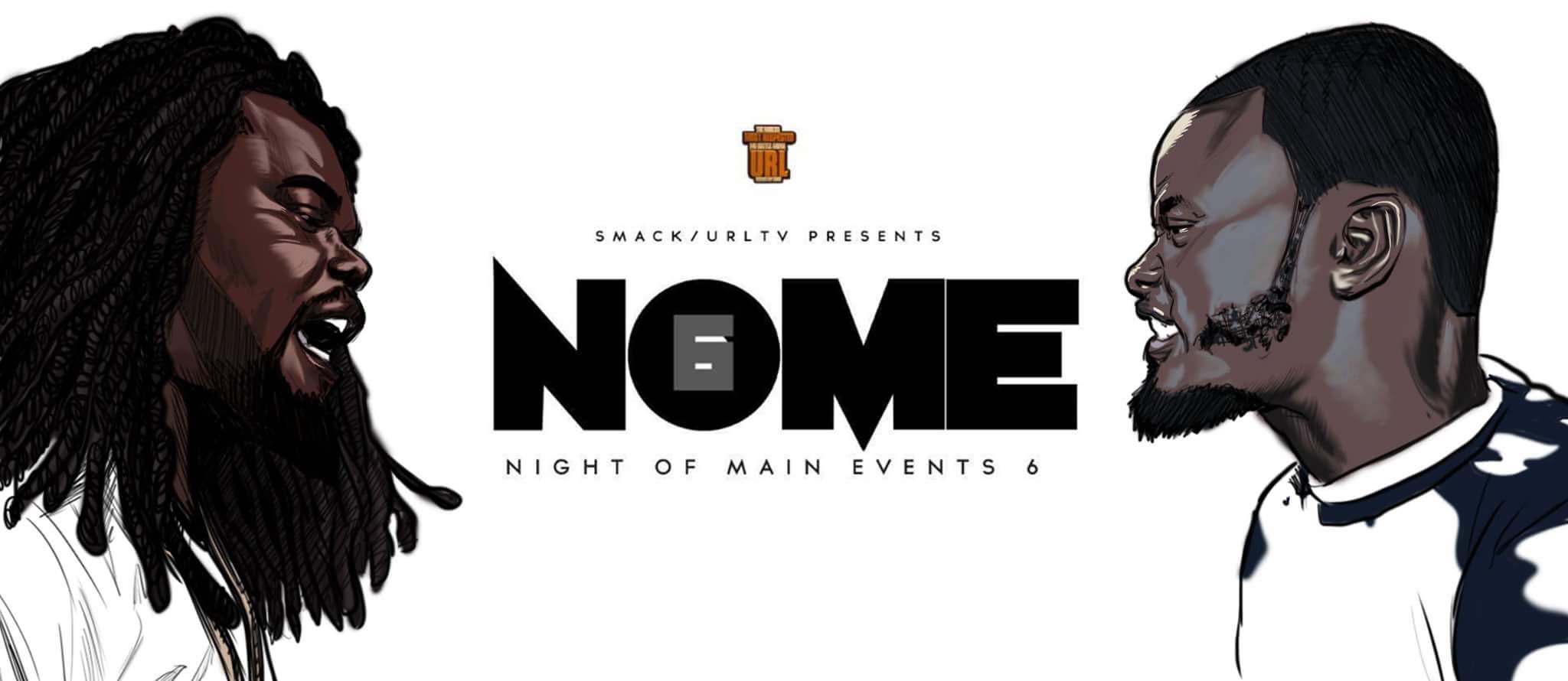 Out of the four names listed under this heading, Brizz Rawsteen has probably been doubted the most, but he has yet to let it slow him down. Even if it's not all wins, his resume is already stacked, featuring DNA, Shotgun Suge, Tay Roc, and now Arsonal, and he's more than held his own against all those opponents. To many fans' shock, he really put the whooping on Ars at NOME6 and walked away with a clear 2-1, arguable 3-0. As usual, it took him a bit to heat up — he really only had a great closer in the first, which I think Ars edged in the building — but by Round 2 he was in full spaz mode. He matched Ars' energy and disrespect, his pacing and breath control were noticeably improved, and the crowd loved watching it all unfold.
Chess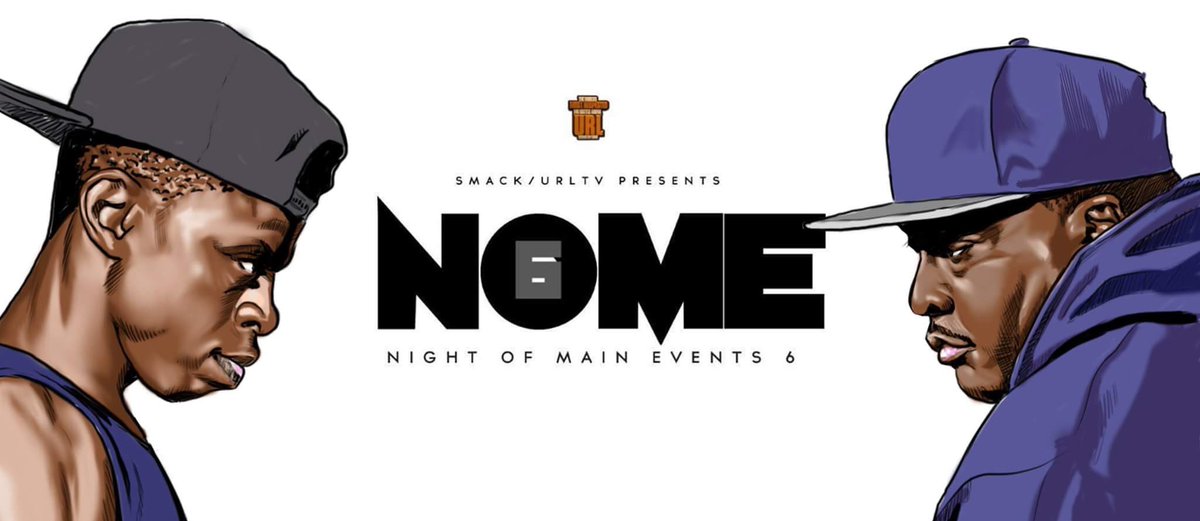 Chess vs. Ave was a surprise battle, secretly booked a while back to give the emcees ample time to prepare. And lord, they did not disappoint. Chess was a bit less polished than Ave, with a couple of pauses and slight slips, but his ceaselessly creative wordplay and punches were present in full force. Also, like he did in the Th3 Saga battle, he had some extremely thoughtful substance as well. Although it didn't quite earn him the W, his real-talk strategy in the third ("You ever had to cut out the bottom of a 2 liter to make a cereal bowl?") was a great counter-strategy for a straight puncher like Ave. Chess is different, no doubt about that, and he should be getting the biggest of the big names by 2017.
Ave
You might be understandably apprehensive about Ave's ability to adapt to the big stage, just because we've never seen him there and a huge audience seems like it might throw off the rhythm of his dense rounds. He had no trouble at all though, looking even more comfortable than Chess did, and his first and third rounds were simply unbelievable. Irving Plaza was threatening to crumble as a result of his back-to-back haymakers, but he kept charging through, moving all around the stage, giving the now 18-year-old Chess very little space, and looking generally seasoned. Ave has O-Red next, which is definitely a tough battle in a small room, but he's looking invincible at the moment.
2) Tsu Surf Needs To Take Fewer Battles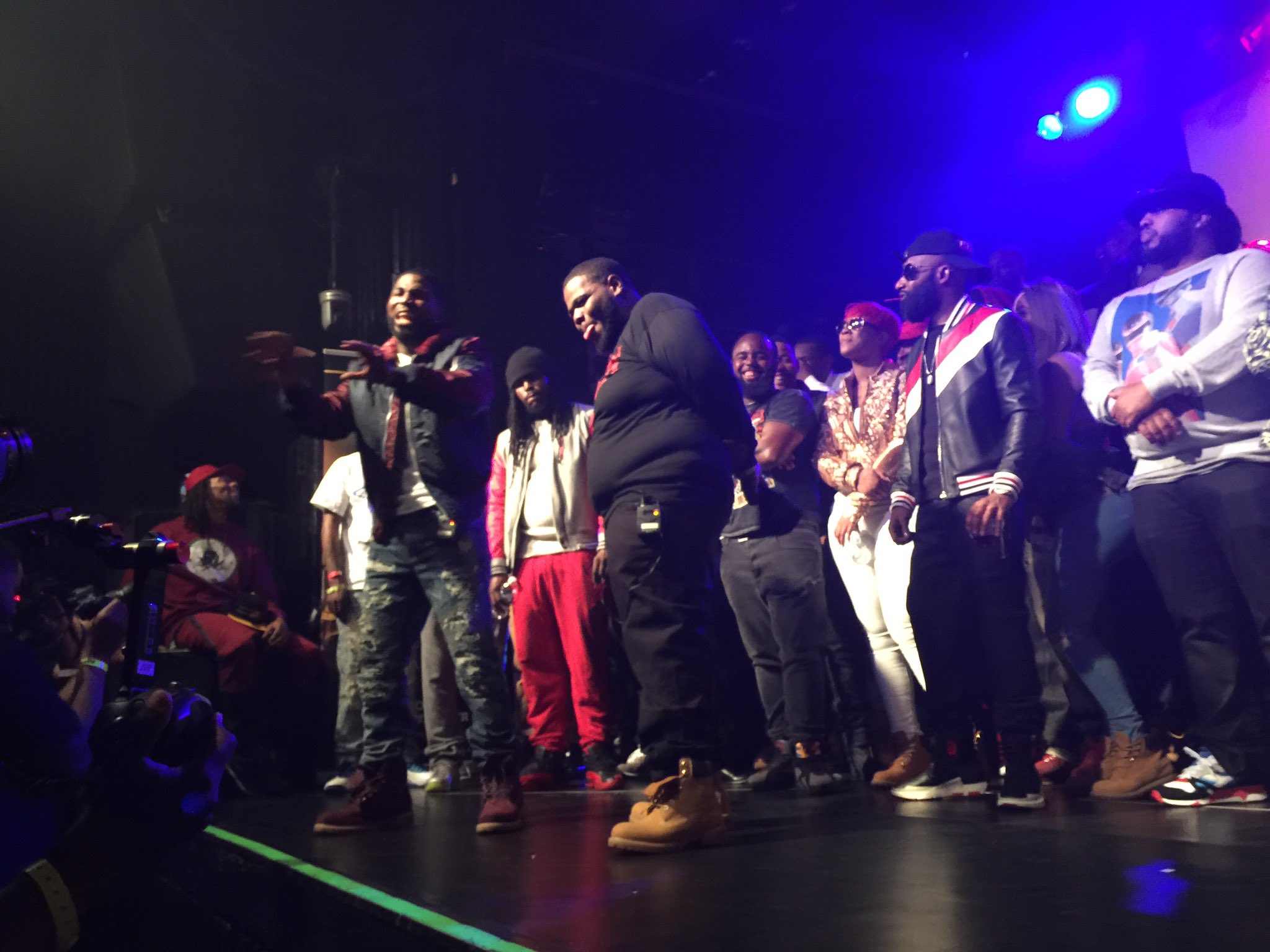 You probably picked up on this from section #1, but Surf is really at a make-or-break point with choking. After his first two fire rounds versus Top, fans felt relieved that he had evidently been willing to shit the bed in his past few battles just to make sure he was fully prepared for this one. Wrong, and that choke in the third was like a slap in the face.
It happened shortly after Surf had to take his chain off because it was hitting the mic (when will battle rappers learn of this phenomenon?) but he's a seven-year veteran and that's no excuse. To quote Hollow Da Don: "legends don't choke." Maybe they do occasionally, but not this much, and Surf needs to be well-rested for his next fight or risk irreversibly compromising his legacy.
3) Daylyt Is Still Daylyt
If Daylyt vs. DNA on URL sounded weird to you, you're not alone. It must have sounded pretty weird to Day too, because he no-showed and has since been unprecedentedly brazen about the fact that he simply didn't want to do the battle and had no problem screwing URL over.
Daylyt skeptics see this as yet another desperate tactic to conceal being unprepared and avoid a high-profile loss, but that won't stop Day from capitalizing on the situation. He's already released a hilariously high-production value music video above, mere hours after NOME6.
4) Grudge Matches Rarely Live Up To The Hype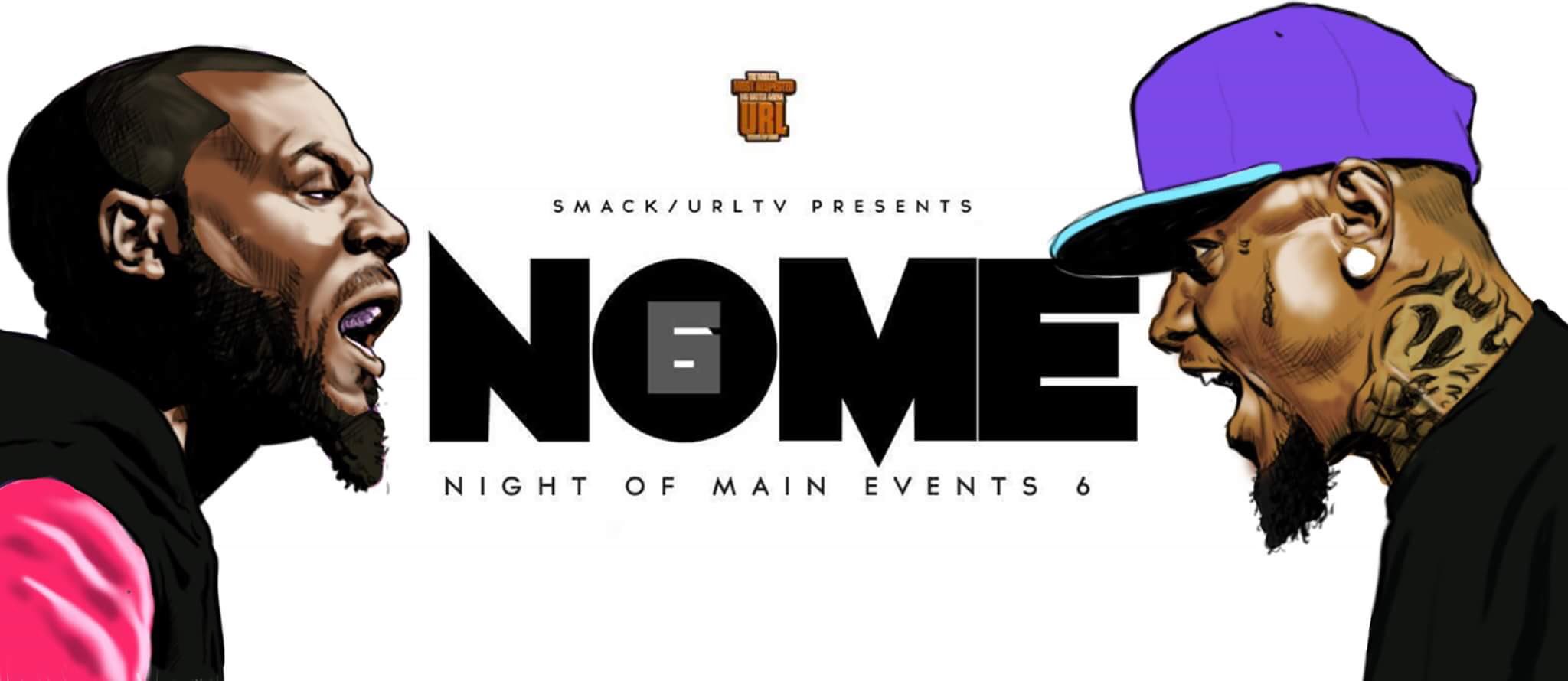 To be clear, plenty stopped Tay Roc vs. Rum Nitty from being a classic aside from the fact that the battle was highly requested and anticipated. As so often happens, Chess vs. Ave rudely sucked much of the energy out of the room with their ridiculously fire surprise battle, and the headliner was up next.
Later, two near-fights between Roc and Nitty — one where Roc grabbed Nitty's hat and one where Nitty pocket checked Roc — also contributed to the tension in the room. Even without all the incidents, Roc's first round just didn't have its usual "oomph" behind it, and neither did Nitty's. Most fans edged Nitty in the first, but he did little to grab the crowd's attention after that. Second-round-Roc showed out as always, and he easily took the third as well when Nitty made the rookie mistake of departing from his bars-only approach to deliver a painfully unsubstantiated "you messed with a tranny" angle in Round 3. The crowd hated it, and there was no coming back.
Roc 2-1 in an average battle.
5) URL Is Still "The Big Stage"
https://www.instagram.com/p/BNE27FpBqJG/
2016 has certainly not been URL's most dominant year, but NOME6 was a reminder that the league can still pack out a massive venue, even with many names on the card being newer talent. There were some celebrities in attendance as well, most notably Derrick Rose, who elicited a memorably savage rebuttal from Ill Will, who was responding to a weak "D. Rose" freestyle from Charlie Clips: "If you got Clips winning this battle, I hope your legs stay fucked up!"
Aside from some premature 3-0 chants for Brizz and some unnecessary booing towards Nitty, the crowd was well behaved and lively, the pace of the battles was good, and the energy in the building was electric. Anyone who has been to a solid Smack event will tell you there's really nothing like a URL haymaker reaction, and we got more than a few of those at NOME6.
Thoughts? Let us know in the comments below.